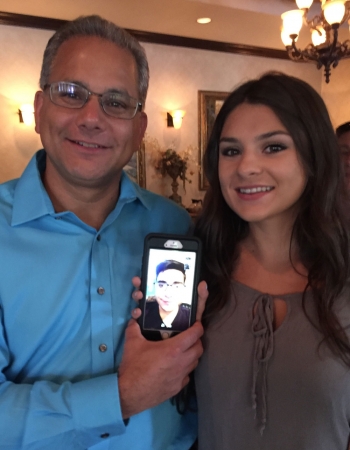 Pastor Anthony has been serving New Day Fellowship since February of 2001. Before that he served as Youth Pastor of First Assembly of God in Albany, New York, for 7 years.
He attended Christ for the Nations Institute of Biblical Studies, Stony Brook, NY and Valley Forge Christian College, Phoenixville, PA.
A native New Yorker, from Long Island, he has a natural love for the time spent on or at the ocean. Now having lived and served in Upstate New York for more than 20 years, he has developed an affection for time spent in the mountains. When the schedule permits, he can often be found backpacking or camping in the back country.
Pictured with his daughter Melissa and son Anthony (living overseas after serving 8 years in the USAF).